Back to Zero front man and local lad Brian Kotz this week joined the ranks of the capital's listed Londoners.
The feature, on Robert Elms' popular show on BBC London, invites London's celebrities and personalities to answer 15 questions about their favourite buildings, open spaces, shops and drinking holes as well as talking about their lives and concocting their ideal London day out.
Osidge born Kotz spoke of his early memories of Southgate, and Southgate Underground station in particular. The station was designed by Charles Holden and opened in  1933. "I can imagine when it was built – Southgate was mostly fields at that point – it must have looked like something had arrived from outer space. And for me, it was a kind of space portal..! I knew that half an hour away was where I wanted to work, be, see bands play….and its a beautiful building."
Kotz's first escape into the wider world was in 1975 when the Record Mirror advertised for young people to take part in a new pop quiz, Pop Quest. Run by Yorkshire TV, the show featured  teams from  different regions of Britain in a knock out contest. Kotz's encylopeadic memory, honed through years of radio listening and access to his older brother's record collection, helped secure success for the Thames team.  After Pop Quest Kotz went on to win Quiz Kid on Radio 1, which was in its final year of being presented by Alan 'Fluff' Freeman.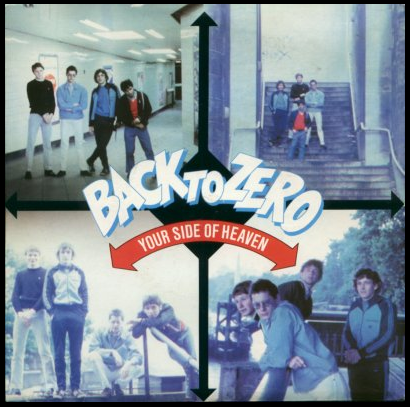 In 1979 with the coming of the mod revival, he became a performer himself. "Your side of heaven" was Back to Zero's only single release, but is now regarded as a cult classic. Since then, Kotz has continued to make guest appearances and sung with a number of bands, as well as becoming a regular on the London music scene as a performer, DJ, gig goer, collector and enthusiast – not just music but (as the son of a blue badge guide who grew up surrounded by his father's books about the capital), anything London related.
In June he walked 149 miles from London to Utrecht to raise money for the Oncology Department of the Diakonessenhuis in Utrecht, in memory of his friend Michel Terstegen, who ran Da Capo records in the city. The walk was also in support of the Leukemia and Lymphoma Ward at UCH.
Kotz responses to the 'famous 15 questions included
Favourite building: Lord Leighton's house – 'when you walk in it's a transplanted Moorish temple in gorgeous vivid turquoise…."
Least favourite building:  Archway Tower  'protruding like a rotten tooth'.
Favourite Open Space:  Waterlow Park
Favourite Watering Hole: The Clissold Arms in Fortis Green "Where the Davies brothers played their first gigs…the Landlord has done a terrific job in turning the front of the pub into a Kinks room."
Favourite London book: Angel Pavement by J B Priestley.
The interview can be heard on BBC iplayer until Sunday at http://www.bbc.co.uk/programmes/p00vhct3.
Donations are still open following the London to Utrecht walk