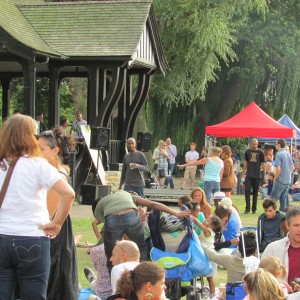 The sun was out, the sky was blue … thousands of people flocked to the Palmers Green Festival for a day that was so good it took us half the week to recover.
Palmers Green Jewel in the North were there with a joint stall with local history compadre Joe Studman's Jaywalks, as well as a display of fascinating old views of the area and publications from Southgate District Civic Trust.
Thank you to everyone who came to say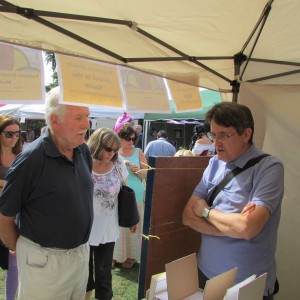 hello – it was great to meet so many wonderful people – and thank you in particular to the Palmers Green Festival team for all the hard work which went into such a brilliant event (I am sure we don't know the half of it!).
If you signed up for information about Jaywalks, the oral history project Rock n Roll Enfield, or to receive our articles about Palmers Green, we will be back in touch very soon.