Fancy getting more involved in the area? There's been a real resurgence in community activity in Palmers Green in recent years. Please let us know if there are any groups we have missed.
An active and positive focus for improving Palmers Green, made up entirely of friendly local volunteers.
Have you seen the olive trees in front of many of our shops? Palmers Green Action Team.
Have you seen people removing the stickers from shop fronts?: organised by Palmers Green Action Team.
Seen someone tidying and watering various plant beds? Its Palmers Green Action Team's green volunteers.
Do you love the station planters and murals that brighten up the mornings and greet you when you complete your weary journey home? Commissioned by Palmers Green Action Team.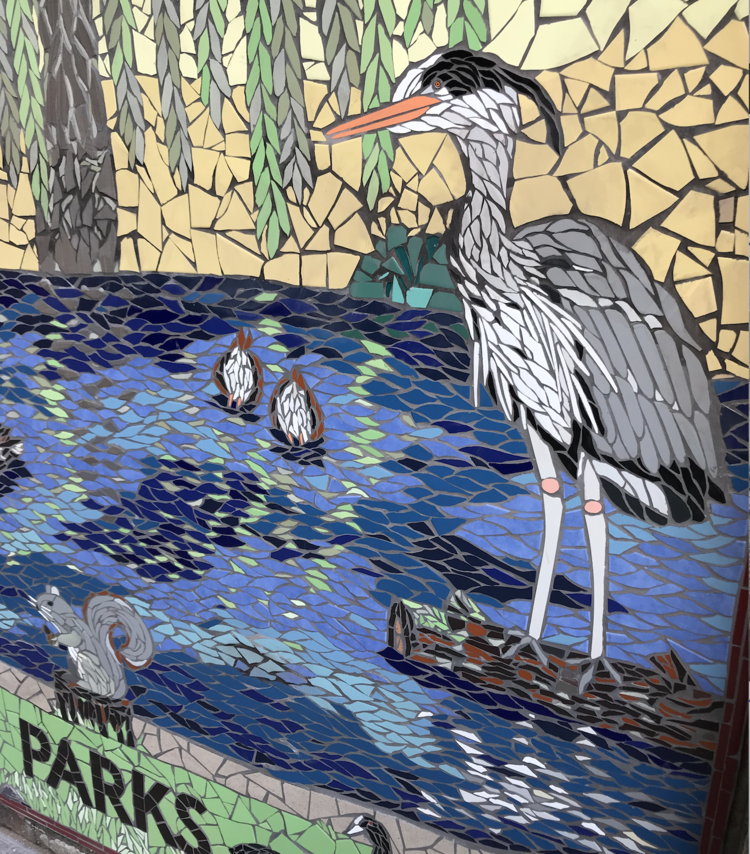 A website dedicated to efforts to restore Broomfield House, a saga that goes on and on, but not for want of trying to find a resolution.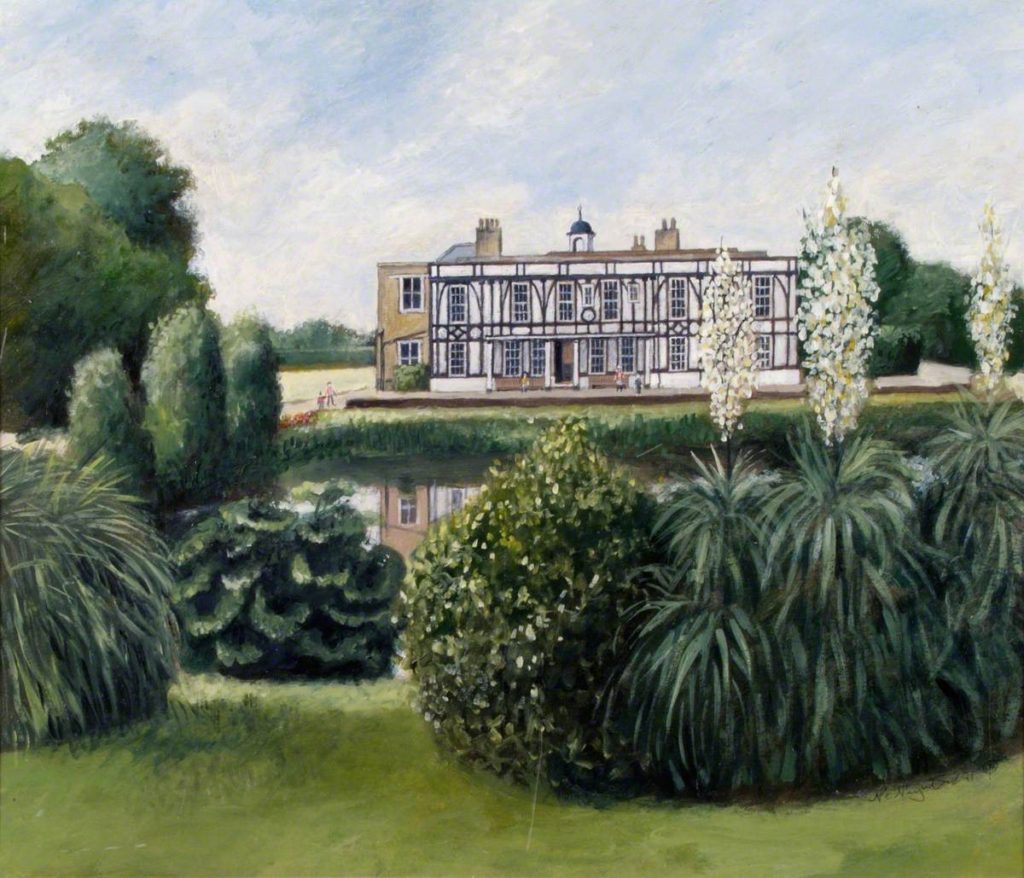 A fantastic group of local volunteers who work to improve the appearance, facilities, conservation values and safety of Broomfield Park, for the use of all, and who run a huge range of initiatives:
Broomfield Park Conservatory. Built in 1933, the conservatory had fallen into dilapidation until a refurbishment by Enfield Council in 2009. The consevatory is now opened to the public on Wednesday and Sunday afternoons by a group of volunteers (part of the Friends)who also hold a range of talks and events through the year. A must for Palmers Green gardeners, and new volunteers are always very welcome. Pop along one Sunday for a chat.
Broomfield Park Community Orchard. Another initiative by volunteers from Friends of Broomfield Park. The orchard includes a variety of fruit trees and bee hives and is open on the first and third Saturday mornings of the month between 10.00 and 12.00 and the second and fourth Sunday afternoons of the month between 2.00 and 4.00pm. There are a range of annual events including apple days and winter wassailing.
The Palmers Greenery. A group of Palmers Green residents, in association with Friends of Broomfield Park, are planning to open a small, not-for-profit Community Cafe in a disused building in Broomfield Park. 'The Palmers Greenery' will serve locally-sourced, fresh, healthy and affordable drinks and snacks, and will be staffed by volunteers from the community.
The Ruth Winston Centre At the heart of the community now for over 50 years, Ruth Winston Centre is a registered charity whose mission is to promote independence, well-being and activities for the over 50s in Enfield. It offers offers 60 classes and/or activities per week. In addition to learning and staying connected with others, it promotes healthy living and well-being.
Residents Associations
Broomfield Home-Owners' and Residents' Association BHORA was established in 1929 and is the longest standing residents association in the London Borough of Enfield. It was set up to serve the interests of the local community organising social events, as well as tackling aspects of local life such as health, transport, and so on. The Association is non-political and non-commercial.
Fox Lane and District Residents Association A hard working residents association for the roads to the west of Green Lanes. Quarterly meetings, a new website and regular email updates on planning issues/community events and issues, all for £5 a year.
Southgate Green Association http://southgategreen.org.uk/n is an organisation dedicated to preserving and enhancing the Southgate Green Conservation Area, from Southgate Green northwards along the High Street, westwards down Waterfall Road and southwards along Cannon Hill until the junction with Alderman's Hill.
Winchmore Hill Residents Association http://www.whresidents.org The Winchmore Hill Residents' Association covers an area bounded by Green Dragon Lane, Firs Lane, Hedge Lane, Bourne Hill, Oakwood Park and incorporates Winchmore Hill Ward and part of Grange, Bush Hill, Palmers Green and Southgate Wards.
Neighbouring community websites
Bowes and Bounds Green Connected a fantastic forum for online neighbourliness for our neighbours in Bowes Park and Bounds Green, full of content, interest and fun. We could do with one of these couldnt we?….
N21.net another great site, combining local history and community and promoting local business. The driving force behind 2012's wonderful N21 festival and Winchmore Hill Fancy Fair.
Haringey Online "The online home of all things Harringay with a good mix of Hornsey and Crouch End"
Noelpark.net an online community forum for residents of Noel Park and surrounding areas. Our goal is to promote neighbourliness in real life, with a little help from the Internet.
History and conservation
Southgate District Civic Trust covers Southgate, New Southgate, Palmers Green, Winchmore Hill, Cockfosters, Oakwood and Hadley Wood, with the aim of conserving and enhancing the best aspects of our district and encourage interest in its character. It negotiates with Enfield Council, local national authorities, central government and MPs.
Edmonton Hundred Historical Society a local history society representing the Edmonton Hundred area of what was Middlesex and is now North London. Runs a wide range of events and has published over 60 books and leaflets about the area.
Broomfield House Museum Trust (no website). A small charity aiming to keep alive the idea of a museum in Broomfield House. The Trust produces a number of publications about the area. Further information is available from Broomfield House Museum Trust 37 Belsize Avenue N13 4TL.
Education
Enfield and Southgate WEA http://www.london.wea.org.uk/component/content/article/88
Cinema
Talkies Community Cinema http://www.talkies.org.uk/
Literature
Poetry in Palmers Green – visit their site on Facebook
Drama
Acorn Theatre Company http://www.london.wea.org.uk/component/content/article/88
The St John's Players http://www.stjohnsplayers-pg.org.uk/index.htm
St Monica's Players http://www.london.wea.org.uk/component/content/article/88
Music
St Harmonica's blues club http://www.thevintage.org.uk/VintageSite/St_Harmonicas_Blues_Club/St_Harmonicas_Blues_Club.html
Southgate Symphony Orchestra http://www.southgatesymphony.co.uk/hear/future/
Winchmore String Orchestra http://n21.net/winchmore-string-orchestra-website-home-page.html
Food
Palmers Green Community Market is held in the railway station car park every Sunday between about 10 and 2. Fresh food from local producers and lovely garlic, biscuits and preserves from the Isle of Wight. Have you been recently? You havent have you? Go now.