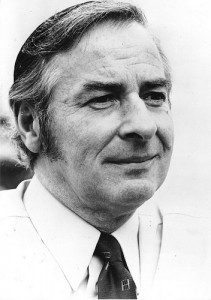 If you are of a bookish disposition, to you Palmers Green probably means the lifelong home of Stevie Smith. But Palmers Green has a second distinguished writer  – one who these days seems to get far less attention but who nearly 30 years ago was very well known indeed.
Though he won the Booker Prize for his novel Staying On in 1977, it was after his death in 1978 that Paul Scott became a household name – as the author of The Raj Quartet, the books on which the TV series Jewel in the Crown was based.
Scott was born in Fox Lane in 1920 and the family later lived in Bourne Hill. There is no plaque for the man who translated the idiosyncrasies of Palmers Green to the Raj, but we named this website after him.
There is more about Paul Scott here.