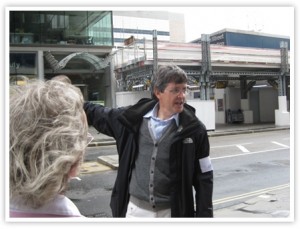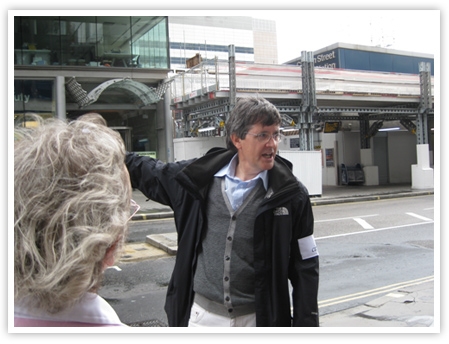 For more than 30 years there has been no adult education offering dealing specifically with the history of Enfield as a borough.  London tour guide and story-teller Joe Studman is changing all that this month with a six-week course at the Dugdale Centre.
Joe will be telling the story of Bush Hill Park, Edmonton, Enfield, Winchmore Hill, Palmers Green and Southgate from earliest times to the present day, looking at people, places and some of the national events which impacted on the local area.
The course is £50 and will run from 7.15 to 8.45 on Mondays, beginning on 6 October. Its been selling fast and there are just a few places left. so if you are interested, book now by emailing Joe@jaywalks.co.uk  or phoning 0787 553 7295
To coincide with the course, Joe is also running a series of six Sunday walks exploring different parts of the borough:
BUSH HILL PARK Sunday 13th October 2013 Meet Bush Hill Park Station Queen Annes Place Exit 2pm
ENFIELD TOWN Sunday 20th October 2013 Meet Enfield Town Station 2pm
EDMONTON Sunday 27th October 2013 Meet Edmonton Green Station 2pm
CHASE SIDE Sunday 3rd November 2013 Meet Enfield Chase Station 2pm
ENFIELD LOCK Sunday 10th November 2013 Meet Tesco Car Park Enfield Island 2pm
WINCHMORE HILL Sunday 17th November 2013 Meet Winchmore Hill Station 2pm.
The walks are £5, £3 concessions or £2 or those who are taking part on the course. No need to book, just turn up and enjoy a fascinating afternoon in good company.