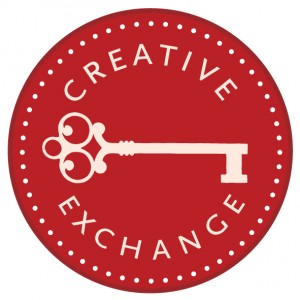 A new network for local creatives receives its formal launch on 1 October in Southgate.
Creative Exchange is a collective of designers, craftspeople and artists based in Southgate, Palmers Green and Winchmore Hill in North London though members are also welcome from further afield. You may perhaps have already heard the name at this summer's fantastic Southgate and Palmers  Green Open Studios and Art Trail event – now in its second year and growing fast, and an indication of just how much collaborative work can achieve.
Dan Maier of Southgate's Extraordinary Design describes the exchange as being on a mission: to build a dynamic creative hub which benefits creatives in the area, residents and local businesses – by championing the arts.
"The aim of Creative Exchange is to create a mutually supportive group to combat the isolation which can be an unfortunate side effect of being a sole practitioner. The intention is to create a forum for meeting and sharing experiences, opportunities and support; we are  also working together to create new outlets for selling work, meeting the public, and contributing to the community.  The Network has just installed it's latest exhibition of Members' work in the former Blockbusters store at Southgate tube which has notably improved the area and the next event is a new Designer Craft and Art Fair on November 17th." (More details of that soon).
"If you are interested in meeting like minded people, being part of a burgeoning creative community or participating in future events, why not come and meet us and find out more about what we do," says Dan. "and if you are a local business interesting in getting involved in our events or supporting us we'd love to see you."
Space is limited, so if you would like to be on the Guest List, please send your details to Ruth Berenbaum: events@creativeexchange.uk.com