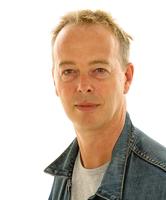 Phil Davies is a Palmers Green local.
He is also a big cheese in the animated film world, winner of 6 BAFTA's, and many other awards across the world. He supports the National Film and TV school and students at the Royal College of Art… and as a little hobby on the side he produces Peppa Pig, the sacred child calming aide to parents and babysitters nationwide!
Phil has agreed to host a Talkies evening of animated films, starting from their simple beginnings in the early part of the 20th Century through to today. Phil will show and talk about some of his favourite short films to illustrate methods and approaches to animation.
This is an evening not to be missed and there are a very small number of tickets left – if you want to go, grab yours quick.
Baskervilles serves wine, light meals, tea, coffee and plenty of cake! Come early have a drink and meet some friends before the screening. Two screenings 7.30 and 9.15, with a programme of about 80 minutes.