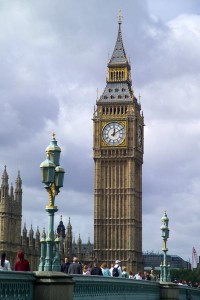 The Boundary Commission has published its revised proposals for Enfield Southgate as part of its national review.
In March, the Commission proposed that Haselbury ward should be added to the constituency, while  Bowes ward was to be shunted into Hornsey and Wood Green, currently a Liberal Democrat constituency (Lynn Featherstone is the current MP there).
The latest proposals, published on Tuesday, bring Bowes back into Enfield Southgate constituency, which is currently represented by Conservative MP David Burrowes. Bush Hill Park, currently in Labour leaning Edmonton, also moves into Enfield Southgate.
Following disagreements and deals within the ('still very much a') coalition, it is unclear whether the changes will happen, as the Tories will need Lib Dem support to get them passed. The Lib Dems are of course still smarting from the Conservatives failure to back their proposals for changes to the Lords.
But it is interesting to speculate what impact the changes could have on the constituency's representation.
To see the new constituency boundaries proposed by the Commission, see http://assets.boundarycommissionforengland.independent.gov.uk/proposals/111%20North%20Thames/Enfield%20Southgate%20BC.pdf