There may soon be one fewer historic building in Palmers Green following news this week of plans to demolish the Intimate Theatre and replace it with a new parish centre and flats.
There have long been rumours that the Intimate's days were numbered. St Monica's, who own the site, first made a successful planning application to replace the theatre (also known as the Large Hall) with a single story parish centre in 1992.
This week's parish newsletter announces plans to demolish it and to also sell the current Parish Centre on Cannon Hill – which is a Grade 2 listed regency villa.
As you may be aware, the Large Hall and Parish Centre at Cannon House require major investment. Even after such investment they remain, in design, a theatre and private residence. Existing expenditure on maintaining these building is costly and will continue to be in the future. The buildings are not energy-efficient and some areas cannot be accessed by those with impaired mobility. To meet the present and envisaged future needs of the parish, it is proposed to build a new Parish Centre, one that will be a legacy for future generations.
Of course, the Intimate already has a legacy, and was successfully nominated for Enfield Council's Local Heritage List two years ago. The site of Sir John Clements' famous theatre company, the first play ever to have been broadcast live on television was beamed from the Intimate and it is one of the last surviving local theatres in London. Those who have trodden the boards include Richard Attenborough (making his stage debut), Irene Handl, Anna Wing, Nicholas Parsons, Roger Moore, Arthur Lowe, Bill Owen, John Inman, Dad's Army writer Jimmy Perry and his wife Gilda, Tony Blackburn, Stephen Berkoff, Davy Graham, David Bowie, The Wurzels, Joe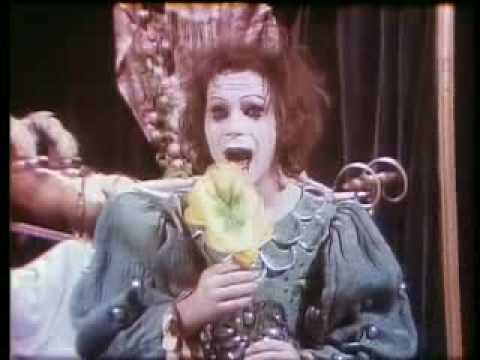 Brown, George Melly, Tommy Trinder, Hinge and Bracket, and, in panto, Bill Pertwee, Ruth Madoc, and John Noakes.  Many of those have of course passed now. And it seems that so too will our old Intimate.
St Monica's are holding a parish meeting about the plans on 18 September at 7.30. At the Intimate Theatre.