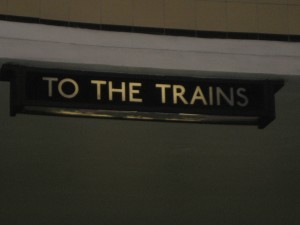 There is a rare opportunity to travel the tube in style in July, when a 1938 Art Deco train will travel the whole of the Piccadilly Line from Cockfosters to Edgware as part of London Underground's 150th anniversary celebrations.
The train is nearly as old as the Piccadilly line itself – Southgate Station celebrated its 80th birthday earlier this year
The red LU liveried train will leave Cockfosters at 5.26 pm and the whole trip will take 90 minutes or so. Tickets are £20 and can be booked here.