The Space Art Gallery is exhibiting works by three artists this month.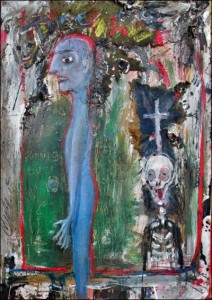 German artist Reinhard Stammer grew  up on the Baltic coast and had his first exhibition aged just 17 before getting involved in counter-culture art and activism and spending a year in prison. Later, he went through a period of drug addiction before, aged 33, he founded a publishing house. The course of his life continued to be far from smooth however, and he was forced to sell up due to a serious and near fatal illness in 2006. Since then he has thrown himself into creating an art which is born from travelling the rocky road of life. His philosophy, he says,  is to 'stay true and let life and art flow'.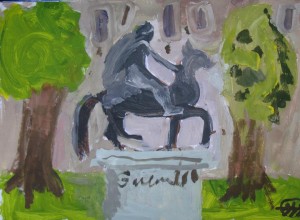 Something rather different comes from 8-year-old artist Marina Gruzer. Born in Moscow, she came to the Uk three years ago, and has been taught by art teacher Veronika Leontyeva, with startling results.
If you prefer photography, there is also work by photography student Jasper Jones, who explores the relationship between photography and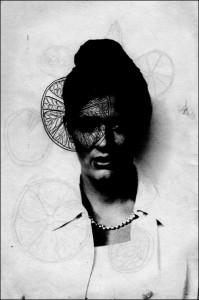 art forms, and is also interested in portraiture. The result is a wonderful collection of often abstract but very compelling images.
Work by all three is on show throughout May. Visit the Space website for more information about opening times.