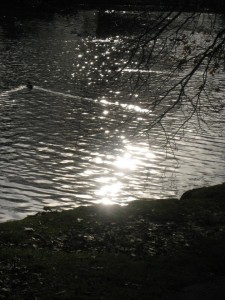 Two 'friends' groups are urging Palmers Greener to get out and about with their cameras this month.
Friends of Broomfield Park are asking for shots of the park taken since 1 August. Your photo can be of all or part of the park and be taken from inside or outside. You can submit up to three entries, and there is the chance to win a bottle of wine.
The Grovelands Park competition is being run by the Friends of Grovelands Park in association with Southgate Photographic Society as part of the build up to the 100th anniversary celebrations at the end of April. The theme for entries is My Grovelands Park and this  time you can submit up to five entries.
Both competitions are intended to help the image bank for park groups, so if you enter, you will be giving the friends permission to use your images for their work.
The closing date for the Broomfield Park competition  is 31 March, and the Grovelands  competition 26 April.
More information