There are rumours, unsubstantiated as far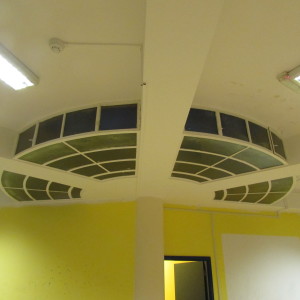 as I know, that the former Blockbusters building in Southgate may be about to become a Nandos.
The building dates from the early 1930s, as part of the extensive complex of Charles Holden's arte moderne style Southgate Station.
Despite my sneaking regard for the odd snack in Nando's, it's a wonderful building and it is a shame that there is no community use for it on the cards.
Right now the space is empty and it's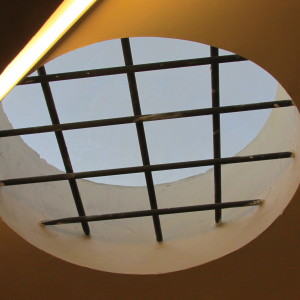 a real treat to be able to see its simple beauty uncluttered – if you are passing, take a look inside.
But if you can't get there soon, here are some pictures I took when London Underground kindly gave permission for the building to host a temporary exhibition by the local creative collective,  Creative Exchange  (thanks for inviting me an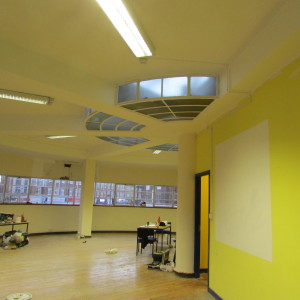 d my camera in, Dan Maier)
Though over 80 years old, it still feels spacy, optmistic, unreal, and the views outside just a tiny bit Flash Gordon (by which I mean the original one that the BBC used to show in the school holidays!).