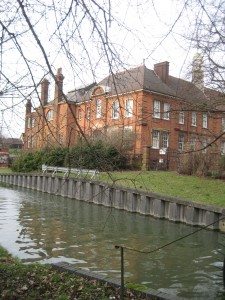 In ancient Greece. a Prytaneum or Prytaneion, was the town hall of a Greek city-state, normally housing the chief magistrate and the common altar or hearth of the community. Ambassadors, distinguished foreigners, and citizens who had done signal service were entertained there.
Why mention it now? Well, it's the name of the new Southgate Town Hall development. The restored and extended building now consists of one and two bedroom apartments, and if you want to have a sneaky nose inside to see what has become of our Town Hall, there is an open day on 26 September).
Dear Palmers Greeners, in case the penny isn't dropping, they have called it, essentially, Greek Town Hall.
I think I sort of like that…