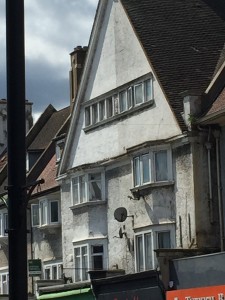 What do you love in Palmers Green? Are there buildings, monuments, or spaces that you think are worthy of recognition, either because of their value in their own right or historical or social associations? Now's your chance to have your say.
Over the next few weeks a team of local volunteers will be tramping every street in Palmers Green – and Enfield as a whole – to take a look at it's the streets to suggest what buildings, monuments and other items should be included in the next edition of Enfield Council's Local List.
The project is being led by Enfield Council working in tandem with the Enfield Society and Urban Vision, and volunteers have been trained up and allocated specific sections of the borough. The aim is to look beyond those buildings which already have formal listed status via English Heritage and produce a longer list of things which, though perhaps not as nationally significant, are still of local importance.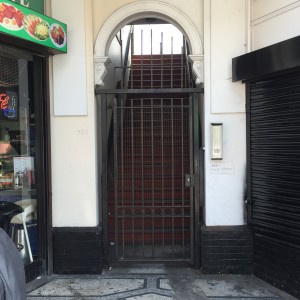 Buildings and other items can be proposed on the basis of age, rarity, historical association, archaeological interest, architectural quality, landmark status, group value (or example a collection of buildings together), urban design quality, designed landscape, social and community value, aesthetic merit or literary or creative association.
The volunteers for central Palmers Green are
• Andy Barker and Fran Carman of Fox Lane and District Resident's Association (looking at the area west of the railway line including the Lakes Estate) contact andybarker47@virginmedia.com
• Sue Beard of Palmers Green Jewel in the North (looking at East of the railway line, including central Palmers Green on Green Lanes and the triangle of roads inside the boundaries of Hedge Lane and the North Circular Road) contact palmersgreenn13@btinternet.com; and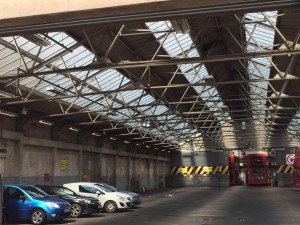 We're keen to hear your ideas, particularly if you think that there are gems you know something about and that could potentially be missed. I will be posting about some of the suggestions we will be putting forward as part of the project – and if you would like to volunteer to write any of the submissions, perhaps about a place you care about in particular that you think should be listed, we will bite your hand off…!
Just in case you are curious, local buildings and other features which have already been listed in the past Enfield as being of special architectural or historical interest include
• Appleby Court 128 Old Park Alderman's Hill built by J B Franklin in an arts and crafts style, although the original features seem to have been lost as early as the 1930s. It is now flats
• 397 Green Lanes, the former site of Grouts, now Skate Attack. The frontage may be original dating from 1913.
• 84 and 86 Hoppers Road.
Sadly, the often fondly remembered Pilgrims Rest restaurant, made up of two C18th cottages, and previously on the list, was lost to developers in the 1990s.
If you are wondering what holds the higher, Grade 2 listed, status in Palmers Green, here is the list
• Parish Church of St John the Evangelist Palmers Green, including the Parish Room
• Broomfield House, Broomfield Park, walls around Broomfield Park on Broomfield Lane
• Menlow Lodge and the former Minchendon Lower school, Fox Lane
• Truro House including some parts of the wall and gate piers
• National Westminster Bank, Green Lanes/Lodge Drive.