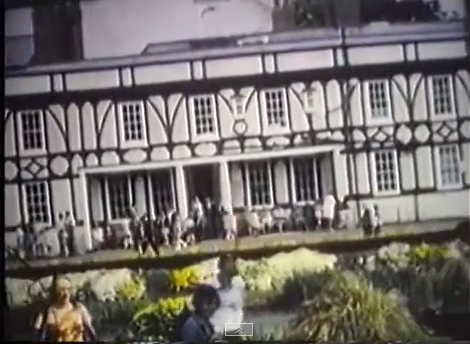 When JacquesWajnrych first picked up his movie camera and wandered along to Broomfield Park one day in the late 60s, the scene in front of him must have seemed very unremarkable. People walking, kids playing, ducks swimming…
More than 40 years later, his 15 minute video on the new Palmers Green Tales You Tube channel gives a wonderful view of the Palmers Green that now exists only in memory. Broomfield House, pre fire, with people sitting in front in the sun, the original avenue of trees which framed the vista of the house from the west, birds still in the aviary and people in deck chairs by the band stand. There are wonderful elaborate boats on the boating lake, one of which appears to be steam powered, and bell bottom jeans a-plenty. There is also, strangely, an elephant though I suspect that bit isn't Broomfield Park…..
Palmers Green Tales is a collaboration between local groups to collect together the memories of Palmers Greeners. Why not visit the site or get involved? We'd love to hear from you.