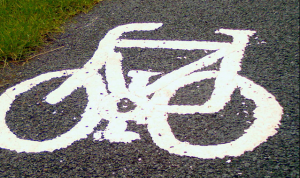 Could it be 'all change' for Palmers Green?
Enfield is one of three outer London Boroughs to be awarded money as part of  the 'mini Holland' cycling initiative,  it was announced at a special press conference this morning.
Enfield described its mini-Holland bid submitted in December "as the centrepiece of the 'Going Full Cycle' vision for Enfield and a new integrated strategy for cycling, developed on Dutch principles and focusing on cycle safety, health, access to schools, social inclusion and access to employment." Though much of the focus is on Enfield Town and Edmonton, Enfield's proposals include a safe and continuous cycle lane to be provided along the A105 (Green Lanes) from Enfield Town to Palmers Green, linking into Haringey's Quietway network – a change that means remodeling of main junctions.
Meanwhile, Palmers Green residents are also due to be consulted later this month on plans for the centre of Palmers Green between Bourne Hill and Broomfield Lane. A mobile consultation space will be stationed on Alderman's Hill between 21 and 24 March, in which you will be invited to  place cards on a 3D model of Palmers Green town centre constructed by pupils of St Anne's High School. A flyer is being delivered to inform residents and invite them to take part.
For more information, visit the Palmers Green Community website.