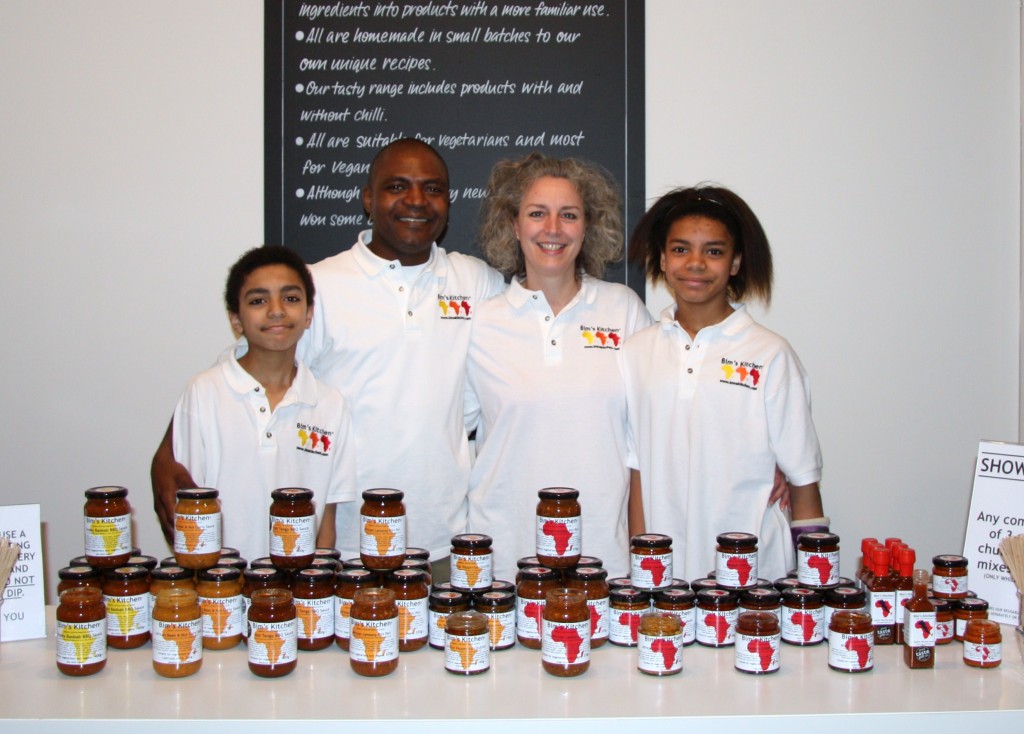 Palmers Green institutions Bim's Kitchen and Baskervilles feature on James Martin's Home Comforts on BBC1 tomorrow afternoon (Monday) at 3.45.
The programme focuses on small artisan producers who make their products from home. Bim's Kitchen were filmed just before Christmas, making their award winning African Baobab Chilli Jam,  before decamping with the film crew to Baskervilles tea room, who stock their products, for a tasting with some customers.
We haven't seen a preview," says Nicola Adedeji, who runs Bim's Kitchen as a family business with husband James (Bim), "It will be interesting to see which bits of a whole day of filming they use in the 3 min film…!"
If you havent yet tried Bim's Kitchen's products, there is rather a treat in store for you. My bap at the Palmers Green festival is still fresh in my mind.
Bim's use ingredients native to or commonly used in Africa like baobab fruit, cashew nuts, alligator pepper, cubeb and hibiscus flowers amongst others, to make easy-to-use sauces and condiments. Reading through the mouth watering recipes on their website this evening has made me a tad unsatisfied with our choice of tea, and Baskervilles closed an hour ago.  Boo. But they are open again tomorrow. Hurrah!