Last month's Open Studios and Art Trail weekend, and the recent opening of the Space Art Gallery have more than proved that Palmers Green, Southgate and Winchmore Hill are experiencing something of an upsurge in the creative arts. But though it can be a wonderful way to earn a living, the day to day life of a creative can sometimes be a solitary existence.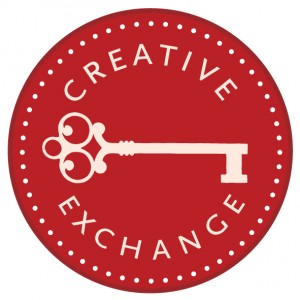 That's all starting to change with the emergence of Creative Exchange, a new collective supporting designers, craftspeople and artists in the area. Though many members are based locally, the collective welcomes members from further afield.
"The aim is to create a mutually supportive group for sole practitioners, with meetings, special interest talks and social gatherings to help creatives grow their network and put them in touch with other local businesses and services, " says organiser Dan Maier.
Member Lorna Doyan agrees: "being part of Creative Exchange gives local artists a life line, where we can share knowledge and experience and network with fellow creatives.  I have been so impressed with the talent, I'm proud to part of this bourgeoning creative community."
Creative Exchange currently runs two events a year, the Open Studios and Art Trail event, and, new for November, the Designer Craft & Art Fair. Scheduled for 17 November, the venue is the Grade II listed St Monica's Parish Centre, and early bird bookings are currently being taken until the end of the month.
The idea for a fair has grown organically from the Open Studios and Arts Trail event, explains Dan.   "We are determined to put Southgate, Palmers Green and Winchmore Hill on the map as a destination for high quality design, craft and art. The demand for us to host another show of work was so high from visitors that we decided to run a second event."
The Creative Exchange is not just about artists however, but about exploring the possibilities and opportunities that art and creativity can bring to an area as a force for regeneration. Just a few days before the Open Studios and Art Trail, the collective were given a stunning opportunity – to create a pop up exhibition in the Grade II listed TFL building vacated by Blockbusters a few months ago.
Helen Lee, a watercolour artist from Muswell Hill who organised the Creative Exchange pop-up exhibition at 5 days' notice, said "our members jumped at the opportunity to show in such a prestigious building in a great location … Blockbusters had been another eyesore on the high street for months and we feel we've contributed to the landscape by staging our work there and giving locals something more interesting to look at en route to the tube and shops. It is an opportunity for us to show the wider public what we do and make a positive impact in the community." Indeed, local traders commented on the increased footfall and sense of buzz during Open Studios weekend.
A display of local artists work, put together for last weekend's Southgate Festival, and most of it for sale, is currently on show at the former Blockbusters building during July and August.
For more information about Creative Exchange, and early bird deals to join the Exchange or to exhibit at the Fair in November, email  info@openstudios.uk.com or visit Open Studios and Creative Exchange on Facebook. Early bird offers are available until 31 July.