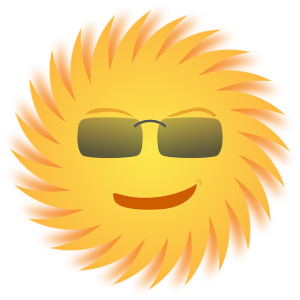 The weather folk predict it will be 79 degrees here in Palmers Green today, though so far we are only at 68.
While the beads of perspiration may be forming, its a long way from the highest temperature recorded in PG, according to voodooskies.com. In August 2003, the temperature reached 100 degrees.
The coldest temperature recorded was just 17 degrees. No, that wasnt from November to about 30 April this year, but on January 12, 1987.
Our average temperature is between 48 and 59 degrees.