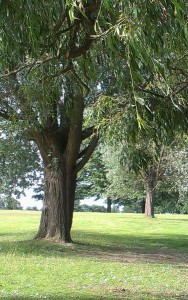 The Woodland Trust is offering community organisations who want to green their area the opportunity to apply for free saplings.
The Trust has 4000 packs to give away, in three sizes (30, 103 and 420 saplings) and in various themes (hedge, copse, wildlife, wild harvest, year-round colour, future firewood and wetland). Any group can apply, and applications are open until 13 September, with a view to delivery in November. A particular aim is to help bees by encouraging groups to plan species which are beneficial through their nectar or pollen.
The nature of the group or project is completely open provided that there is a genuine interest in helping wildlife; it can be creating a faith, or inter-faith, green space; planting for remembrance, creating a community garden or allotment; or simply to enhance a local area.
To find out more about the Woodland Trust and apply online visit www.woodlandtrust.org.uk/communitytrees.