There's new hope for regeneration of Alexandra Palace following news yesterday that the Heritage Lottery Fund is to back plans to bring new life to the site.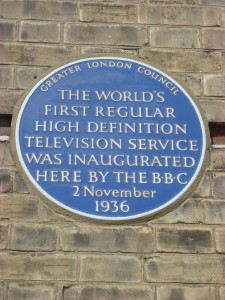 Ally Pally was one of six major schemes to be supported by the fund. The money means that plans to restore the BBC studios and its wonderful Victorian theatre will go ahead, beginning with an HLF funded project to develop the plans in more detail. There are also plans to digitise extensive archive material.
Ally Pally is often acknowledged as the birthplace of television. The first regular high definition TV pictures were beamed from the BBC studios in the south-east wing in November 1936. Later, Ally Pally became an early home of the Open University broadcasts.
The theatre, built in 1875, has in turn been a cinema, a home to Belgian refugees and a German internment camp. Following two fires, Ally Pally is said to be subject to a curse but successful lottery bid means that its fortunes are about to change.
For more about the regeneration plans, click here