The next film from Talkies is the Coen brothers' wonderful O Brother, where art thou, to be screened at The Fox on 24 April. The evening starts at 7 and there are still a few tickets left if you move swiftly.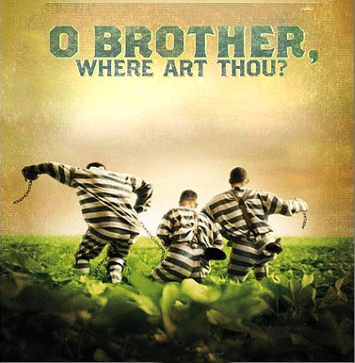 Starring George Clooney, the story is loosely based on Homer's 'Odyssey', as a backdrop for the adventures of a trio of escaped convicts that steer their way through a sea of strange characters. Among them sirens, a cyclops, a KKK lynch mob and a blind prophet, who warns them that "the treasure you seek shall not be the treasure you find." The soundtrack is also cracking.
If that isnt enough Coen brothers, 2 May sees the beginning of Talkies First Thursdays events at the Dugdale Centre, bringing cinema back into the heart of Enfield for the first time in many years. The season kicks of with the Coens' A serious man.
You can book both, and the films in the rest of the First Thursdays season here: http://www.talkies.org.uk/future-events