A wonderful local picture from Enfield Museum Services collection, now made viewable by the BBC's Your Paintings website which is cataloguing paintings in public collections…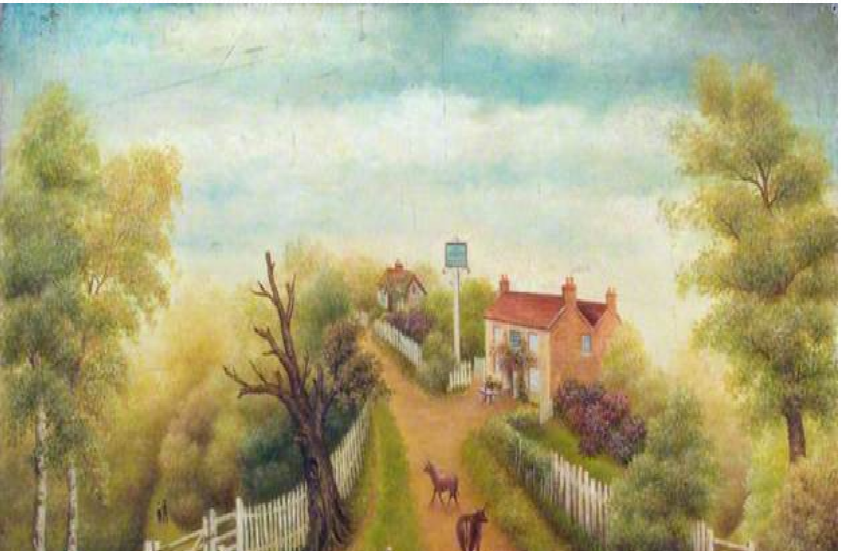 Painted by Charles Yardley, it shows a rural idyll looking up Bourne Hill, past The Pound and towards the Woodman in playful, skewed perspective. Delightfully there are more animals outside the pound than in. Does the gate to the left  right lead into Winchmore Hill woods ie present day Broad Walk? And what is it that the man in the foreground is carrying?
Little seems to be known of Yardley but Enfield Museum Service holds a number of his paintings, including views of Wood Green's first fire station in 1873 (but, says the site, painted in the 1930s), a forge in Southgate (dated 1900) , and a view of the New River as it crosses Myddleton Road painted in 1935 but depicting the scene in 1870.
The date given on the site for Yardley's Bourne Hill painting is 1875, but again, the style seems later. Does anyone have any information about Charles Yardley, or even have some more of his local views sitting on their wall?