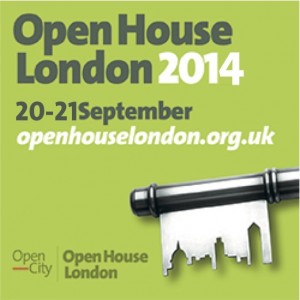 Of all the events on the calendar, London Open House has to be one of the weekends I look forward to most, a chance to have a nose in remarkable buildings and places which would normally be off limits.
In recent years, Enfield has sadly been a bit light on local openings but this weekend the borough is coming up trumps with the opening of 15 properties, including Lamb's Cottage and Salisbury House.
Now Council owned and used as an arts centre, Salisbury House in Bury Street West is rarely open to the public outside of normal organised events, but is our oldest example of domestic architecture in the area. Once moated, the building is thought to date back to 1625 and is one of the last remnants of the once substantial old settlement around today's Bury Street. The gardens and Bury Park are all that remain of the countryside that once surrounded the manor house and are well worth a look. Salisbury House is open on Saturday  10:30am-to-6pm and Sunday 11am-to-4pm.
Brother and sister writers and poets Charles and Mary Lamb came to Lamb's Cottage Edmonton in 1833. Mary had suffered repeated bouts of mental illness, and the move was one of many for the sake of her ongoing care. Then known as Bay Cottage, it was to be Charles and Mary's last home together. In December 1834, Charles was scratched when he stumbled in the street, and the subsequent infection claimed his life. Today, they are best known for their Tales from Shakespeare and the struggle of their amazing but difficult lives. They are buried next to each one another in the graveyard of the nearby All Saints Church Edmonton. There are tours of Lamb's Cottage this Sunday at 11.00am, 12.00, 2.00pm, 3.00pm, on a first-come basis.