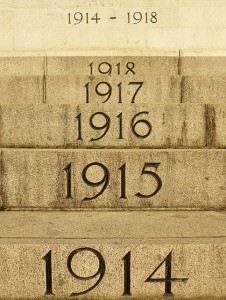 In 1914 the Palmers Green we know today was largely brand new; the streets were pristine (a little muddy perhaps), the houses occupied by the self-consciously respectable…and war was round the corner.
This weekend the Guardian published some stunning pictures of life in 1914 from across Britain, including a number from London. Unbelievably to us now, in early 1914, some were arguing the moral virtues of war, as reported by Elizabeth Day in this fascinating article. The anonymous A Rifleman felt war offered the potential for "the highest degree of physical and moral development".
A Rifleman was in one respect perhaps half right about physical development. Ronald Blythe in his book Akenfield told of how the farm workers in a remote corner of Suffolk between the Orwell and the sea actually grew several inches taller while at war (those that returned, that is) – such was their poverty at home that, depressingly, diet was actually better as a fighting soldier.
But in early 1914 (writes Day) people had other preoccupations than war  –  indeed Europe seemed to be going through an unprecedented period of calm. The pressing issues were Ireland and the suffragettes, even here in Palmers Green it seems – Palmers Green had its own unionist societies (the official name of the Conservative party is the Conservative and Unionist Party), and connections with the suffragettes through the Goulden family and other local campaigners (see here for our article on the suffragettes in Palmers Green).
The Guardian's photos give a chilling glimpse into a world about to change forever. To view them, click here