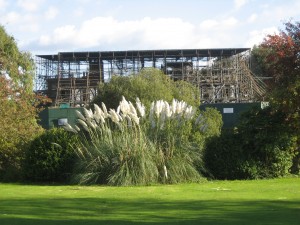 The efforts to save Broomfield House are set to hit the screens tomorrow.
Restoring England's Heritage on BBC One looks at the heritage in danger of being lost in London.
Filming took place a few weeks ago, but it is not known how how much time the programme will devote to Broomfield, or how it will view the fate of the house.
Presented by Gyles Brandreth, the programme will be shown at 7.30pm as part of the channel's regional programming slot. If you arent around, you can view it on iPlayer here from tomorrow evening: http://www.bbc.co.uk/programmes/b03k1zp8