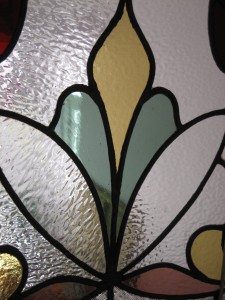 So why call this site Palmers Green Jewel in the North?
Perhaps, I sometimes ponder, it should have been called something different. I don't believe that in every respect PG is a jewel of course (though I don't see why we shouldn't love it anyway).
The truth is, I chose the name for two reasons.
First of all, after novelist Paul Scott, who lived in Palmers Green when he was growing up. Scott was born at 130 Fox Lane; his writing career began at 63 Bourne Hill, where the family moved in 1939, having rallied after a period of financial difficulty. Scott took the themes of his childhood – class, financial precariousness, and the feelings of being an outsider they caused – and relocated them to India, to the fictional town of Mayapore and the last days of the Raj for his 1966 novel Jewel in the Crown, the first of the Raj Quartet.
But there is another reason, and perhaps this is the most important but personal one.
It was October when we first arrived in PG. The nights were drawing in. Many was (and is) the time I nearly collided with a tree, walking along looking at all the beautiful stained and coloured glass, shining out of cosy interiors in the falling dusk. I was giddied by the colours, shapes and the sheer variety of designs, and the fact that, one hundred years after they were installed, so much of it is still here.
Soppy I know. Not everything in Palmers Green is a jewel but just maybe these are ours.
So here is an idea. Could we create an online gallery of the stained and coloured glass in the area, so that we could all look at them without walking into trees.
If you would be interested in contributing pictures, please email me at palmersgreenn13@btinternet.com or get in touch via the Facebook page, https://www.facebook.com/PalmersGreen.