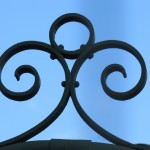 On your way home this evening you might want to take one last look at Palmers Green Triangle's long closed toilets.
The railings are being taken down and the underground space sealed off this week to make way for a less cluttered public space. The ragged concrete planters are also being removed and new seating installed. And the planters on Green Lanes and Aldermans Hill will be replanted.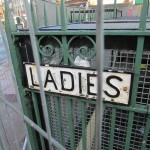 The Green Lanes Business Association in conjunction with Enfield Council is intending to install a new clock tower as a focus for the Triangle – appropriately, it will be triangular with one face looking onto Green Lanes and the others facing Barclay's and HSBC. They would like to hear from local designers who would be interested in taking on the commission, working with the Triangle Metalworks.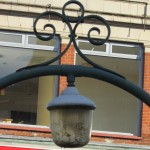 "The Triangle is a local landmark," said Costas Georgiou, Association Chair. "We hope that the clock tower will be designed by a local person".
If you are interested, please contact Costas on 07943 198198 or contact the vice chair, Tony Ourris, on tonyourris@anthonywebb.co.uk