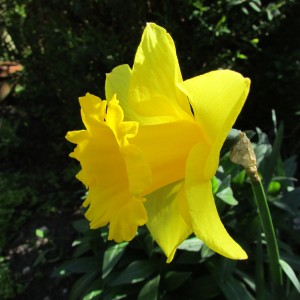 It may have been celebrated for hundreds of years, and in over 80 countries round the world, but did you know that May Day only officially became a public holiday in the UK in 1978?  Traditionally it's the workers' holiday (that's you, that is), and one of the few bank holidays which does not have religious origins – historian Eric Hobsbawm described it as "the only unquestionable dent made by a secular movement in the Christian or any other official calendar".
On the folkloric calendar, May Day is a time for morris dancing, maypoles and celebrations of spring, the new blooms, and risings of the sap, and you can get involved in vernal dancing and prancing at the annual May Fair on Southgate Green this Bank Holiday Monday.
Now a 35-year-old tradition, the fair choses a charity each year.The main beneficiary for 2013 year is the Teenage Cancer Trust. The charity builds and maintains specialist Teenage Cancer wards in NHS hospitals, allowing teenagers who would otherwise be treated in pediatric or adult wards to be treated alongside people of their own age.
The fair will be opened by Enfield-born soul singer and X-Factor star Andy Abraham, who is a long-time supporter of the charity. There will also be performances by the Latymer School Drama Group, the Enfield Grammar School Jazz Band, The Acorn Theatre Group and the Choir of Christ Church Southgate as well as stalls selling crafts, plants, bric-a-brac and the all important cake. The fair will be open from 11-4.