Nominations open this week for North London and Herts  Newspaper's Gannets Restaurant of the year. Last year the award was won by Winchmore Hill/Bush Hill Park's Masala Lounge. But is it really the best restaurant in Enfield.…..?

Is it better, for example, than Palmers Green's Sole D'Oro, in new hands for a year now, friendly staff and wonderful bread that they will let you pre order to take away and pass off as your own creation if you ask nicely!
Or Rimini, not quite as cosy since they moved up the road, and often packed, but still a treat.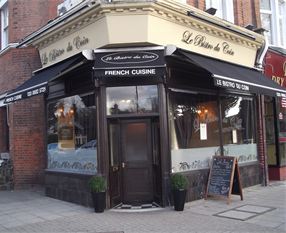 Or Bistro du Coin over on Southgate Green, delicious French food in a cosy atmosphere, and a great recipe for baked goat's cheese that needs to be reinstated into the menu right now (not PG I admit, but it's a lovely place to go for a bit of a treat).
Or Aladdin's on Hoppers Road, unpretentious tasty curries, including a beautiful gingery Tarka Dall, or the more exotic Taste of Raj and Dipali on Alderman's Hill.
Or Makun Minum, the fiery Malaysian on Winchmore Hill Broadway.
Or Simal's fresh and plentiful Turkish food, cooked right in front of you by the genial chef, with staff who will give you the odd free lesson in Turkish pronunciation?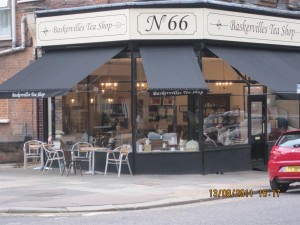 Surely it can't be better than breakfast or afternoon cake with a view of the park, at Baskerville's tea shop, now a proper Palmers Green Institution? It certainly isn't better than the much missed Bombay Spice, which never won and is now gone……
The Gannets are asking for restaurant and eatery nominations now, and then the public will be asked to vote. After that the Gannets will visit the top three incognito and decide on the winners.
The  Gannets don't seem to make it south that often.  But nominate one of our local restaurants and maybe they will venture this way again sometime soon, and give some of our great local eateries some publicity.
Nominations with your name, address, nominated restaurant and location, and reason for your nomination in not more than 20 words to Gannets Awards, North London and Herts Newspapers, 187 Baker Street, Enfield EN1 3JT. No email address given, and unfortunately they don't mention a closing date for nominations, so do it soon eh?