Autumn draws in, the leaves are browning. Time to jump on a train and do some pre Christmas shopping, catch a show, meet up with friends.
Well, you cant.
Trains from Palmers Green into Kings Cross are subject to disruption every Sunday from now until Christmas.
First Capital connect suggest that as an alternative, you might like to head north to Enfield Chase, walk to Enfield Town, jump on a Liverpool Street train, get off at Seven Sisters and make your journey from there by tube. It will only take you an hour and a half.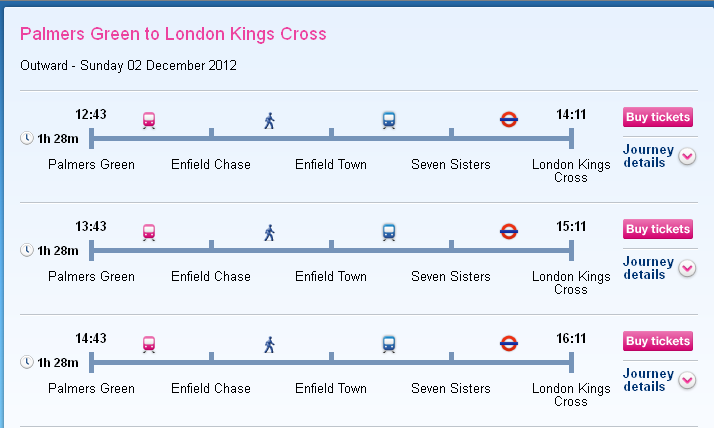 Still, you know now, dont you?