Earlier this week I was standing at the bus stop on Green Lanes, when I was joined by a middle  aged lady. As we gently sizzled in the sun my companion, with no sign of self-consciousness, began to dig deep and promptly issue a copious and foamy splat of spittle. I prayed I would remember where it was when I left my spot to get on the bus.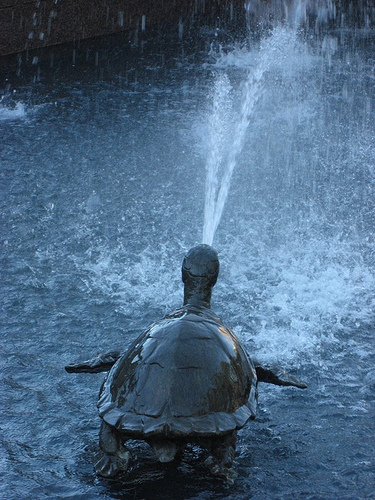 Now let's be honest, there are some bad habits which you might be able to see the appeal of but I have never understood the need – in terms of giving comfort, medical relief or any other benefit – for spitting. I have lived an entirely spit  free life, and anything which might have turned out less than 100% perfect cannot easily be attributed to my failure to honk my guts up and  deposit it on the pavement.
But could spitting in Enfield be about to become a thing of the past? Following a campaign led by the Enfield Over 50s group, and a petition signed by over 4000 people, Enfield could be about to become the first borough in the country with a ban on spitting.
The borough has asked the Government to create a special by law covering Enfield which would make spitting an offence. Eric Pickles is understood to have given his approval in principle, and the law will be confirmed provided a month-long public  consultation is  in support of the move.
The new by law will mean that those caught spitting on the street without a 'reasonable excuse' will be issued with a fixed penalty notice and could be fined up to £5000.
But you will still be able to spit into a tissue or hanky if you really want to.